Medical Mold Exposure Test
Biocide Labs is proud to offer our clients access to a unique medical mold exposure test, accompanied by a medical resource assessment review. This is made possible, thanks to a partnership with MLG Medical. The testing panel has been identified by a team of board-certified Toxicologists, Medical Doctors, and Industrial Hygienists to pinpoint Mold toxins in the human body. Once the test results are tabulated MLG medicals program includes at no additional fee, ongoing access to resource staff. They will review the results with you and offer guidance for the next medical steps to the road to recovery.
Product Rating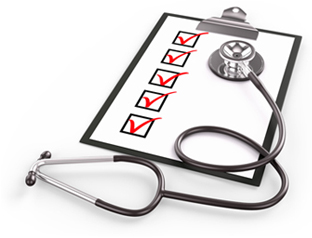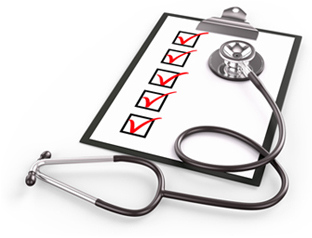 Is Mold Making You Sick?
If you are concerned about mold sickness and the effects of mold exposure, try our free online Mold Health Screen. This program is developed in partnership with Mold Test Company to provide you a better understanding of the health risks associated with toxic mold exposure.
Who is MLG Medical?
MLG Medical is a nationally recognized medical expert platform operating throughout the United States, with a focus on expert witness assessment. They specialize in medical/environmental correlations and mold exposure diagnosis. MLG Medical testing has only recently been made available to the public. For the past 15 years prior to our partnership, the testing was exclusively available through law firms. MLG Medical has always required the program to be held to the highest and strictest standards in order to be effective in court. The program is a combination of over 15 years of medical and environmental research with the goal of reliably identifying and diagnosing mold sickness.
What does the Mold Exposure Test identify?
MLG Medical Testing panel identifies 11 unique toxin types, from over 40 toxic mold species. This is achieved using the cutting-edge technology of mass spectrometry, allowing for the highest level of medical accuracy. Clients can perform this test from the comfort of their own homes via urinalysis. Results are available within 2-3 weeks of the specimen's submission and include certified test results. The results can then be used by your doctor as a medical road map to identify the best course of action.
Toxin Markers:
AFLATOXIN M1 (AFM1)
OCHRATOXIN A (OTA)
STERIGMATOCYSTIN (STG)
ZEARALENONE (ZEA)
RORIDIN E
VERRUCARIN A
ENNIATIN B
GLIOTOXIN
DIHYDROCITRINONE
CHAETOGLOBOSIN A
---
Great Volume Discounts You May Find Helpful
---
---
AirSafi Air Scrubber
The First Professional HEPA Filtration Designed for Homes.
AirSafti Air Scrubber filters down to 0.5 microns. Filtering out Mold Spores, Fine and Ultra-Fine Particulate, some Disease-Causing Bacteria, Pollen, Dust, Insulation Fragments and more. AirSafti Air Scrubber Eliminates Major Mold Spores from the Air in Minutes!